News
LA MAISON NORDIQUE unveils its iodized temple
LA MAISON NORDIQUE is undertaking a new and innovative adventure. It is an authentic iodized temple that opens its doors with a total surface area of 180m2. The space has been designed to offer a unique experience, on the borders of the restaurant, the boutique and the delicatessen. Everyone will be given the opportunity to taste on-site or buy the luxurious products for which LA MAISON NORDIQUE is renowned, with the help and advices of an expert service.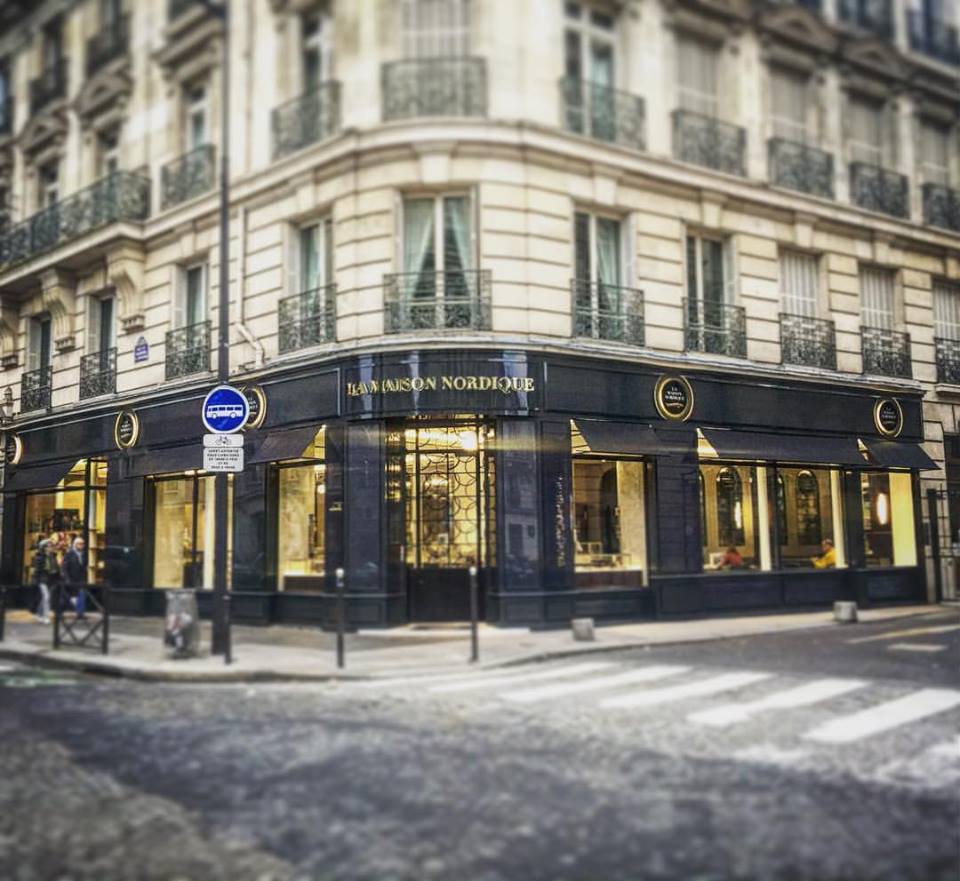 On the boutique side, seafood lovers will be delighted to discover the star products of LA MAISON NORDIQUE. Marinated salmon hearts, sea urchin coral or truffle taramas, marinated and smoked fish, Imperial Caviar of Sologne… a wide range of iodized delicacies are to be discovered.
On the restaurant side, 27 seats will be available to taste all these excellent products through recipes proposed by the Chef of LA MAISON NORDIQUE: clubs and lobster salads, tagliatelle with salmon or beef tartars with caviar, an indispensable.
Have a look at our menu
On the architectural side, Keyan Eslamdoust, the founder of LA MAISON NORDIQUE, has imagined a journey that offers a real tasting experience. Each furniture element has been custom-made to honour the nature of the products themselves, in a very distinctive iodized universe. Two majestic tables stand in the middle of the space: one for the instant cutting of smoked salmon, reminding us the delicate woody flavours. The other one is entirely dedicated to caviar, its shape and textures evoke the delicacy of these precious grains. Marble, wood and glass, the predominant raw materials in the area reflect the luxury and authenticity of the products.
For over 20 years, LA MAISON NORDIQUE has been praised by the most beautiful houses and accompanies the most successful chefs in the world thanks to the excellence of the products it offers. The only producer and exclusive distributor of Sologne Caviar, LA MAISON NORDIQUE is constantly in quest of the best from the sea. It is particularly attentive to the quality of its products, which must be irreproachable. In order to ensure freshness and traceability, the Company controls the entire production chain of its products and attaches great importance to being made in France. A work applied on caviar that LA MAISON NORDIQUE also devotes to smoked salmon directly by itself.