News
TARAMA PARTY!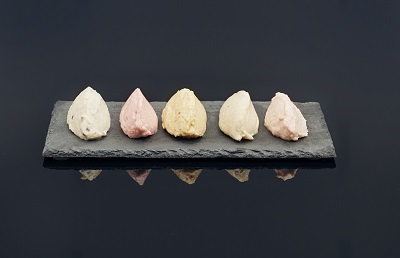 Nature, with black truffle or sea urchin, with the taramas trio from LA MAISON NORDIQUE, the best canapés of the summer will be iodized. On your marks, get set, spread it!
The sun is coming back soon. Let's have aperitifs and balconies evening, waterfront picnics and other improvised dinners in the courtyards of the building between neighbours, under the arbour or in the garden. Looking to innovate and replace rillettes to give a chic and fresh touch to your canapés? La Maison Nordique has reserved for us a trio of taramas, each one more tasty than the other.
Starting with the white tarama: this is the original version of the tarama, without colouring and composed of 40% cod roe. Perfect on toasted white bread, it also expresses all its marine flavours on a slice of warm rye bread. You can also taste it according to Russian tradition on mini-blinis, also available in the La Maison Nordique's shop.
For fancy aperitifs, where aniseed are the star attraction, the sea urchin coral tarama and its small Mediterranean flavour should be a hit.
Finally, the original and precious black truffle tarama transforms every urban picnic into an epicurean celebration. And allows you to enjoy the flavors of black truffles long after the Christmas and New Year's Eve holiday season.
Of course, there is nothing to prevent these three specialities from being enjoyed at the same time, even if it is only to compare their respective marine flavours. So whether it's a country buffet, an aperitif and a balcony, a boat picnic or a sailor brunch with friends in the garden, what will be your Tarama Party?